CIAK group in numbers
GOAL
to be at your service
With 25 years of experience in the world of car parts and in the Croatian and neighbouring markets, CIAK Auto is among the biggest distributors of car parts and equipment. In our wholesale and retail activities, we offer you, our customers, the widest selection of original or replacement parts for your vehicles. We represent all world-renowned manufacturers of OE quality car parts for all vehicle types.
AD International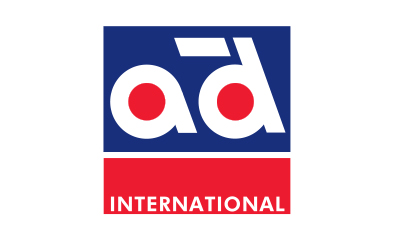 CIAK Auto is a proud member of AD International, a group that brings together over 500 wholesale distributors from 33 countries, with the aim of exchanging information and improving business methods with top-notch logistics efficiency. ADI International provides support services to its partners by providing them with adequate and timely information and technical support in the form of training, advice and assistance.
ADI has established its own exclusive program for the promotion of technical training and support: Eure!Car. Eure!Car embraces high-quality technical training for professional mechanisms and is supported by leading auto parts manufacturers.
CIAK Auto Academy is a great example of implementation of the successful Eure! Car concept in Croatia, with the aim of raising the level of knowledge of the complete independent aftermarket.
CIAK
Our sister company CIAK specializes in car batteries and is the biggest distributor in the region, with its renowned Varta and CIAK Starter car batteries. CIAK Starter batteries are the winners of many prestigious awards, they are available in several European countries and they represent the best value for money. To add, one in three car batteries sold in Croatia is a CIAK Starter.
Waste disposal
Ecological consciousness is also at the very heart of our company and has been one of the fundamental activities since the foundation. CIAK Auto is the only distributor of car parts in Europe which can offer its partners the option of disposal of all kinds of dangerous waste – waste batteries and accumulators, waste motor oil, packaging soiled by hazardous waste, waste filters, tires, paints, varnishes etc.
Presence on the market
Through the network of our own shops  present in cities across Croatia, several daily deliveries with our recognizable vehicles, call centre which keeps track of both telephone calls and e-mail and social network inquiries, and other sales and service tools, we do our best to satisfy your needs.
Benefit cards
CIAK Auto loyalty program is the oldest loyalty program in the car part market – a free registration in the loyalty program gives you a discount of up to 20% on items from CIAK Auto selection, along with numerous other benefits which depend on the time of year and activities for our members. You can find out more about our loyalty program here.
Your vehicle's best friend
Having said that, there's only to conclusion to make – CIAK Auto offers everything your vehicle will ever need. Contact us via our free info land line, e-mail, Facebook or other social networks, and witness the courtesy of our employees.