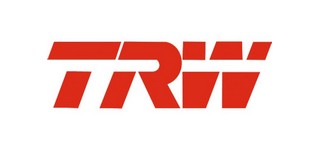 TRW
Livonia, Michigan, SAD
TRW is a leading premium solution for brakes, suspension and steering. With over 100 years of experience as a parts supplier, we write standards for safety and quality for OEMs.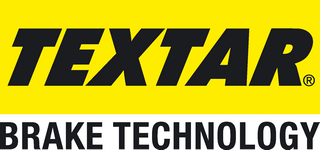 Textar
Textar has been a synonym for premium friction products for 100 years. Founded in 1913 as a sales company, the brand of the TMD Friction Group stands for high quality, optimum safety and highest braking comfort worldwide. In the high performance sector, TMD Friction's Textar pads are the first choice for vehicles fitted with carbon ceramic brake discs. And with good reason, since these pads have been developed in close collaboration with the disc manufacturer to find the perfect match for this friction partner. Today, Textar offers the widest range of products and services for passenger cars currently built in the market. In the commercial vehicles sector, 70% of vehicles with drum brakes, and 50% of those with disc brakes, leave the assembly line fitted with Textar friction products.
http://textar.com/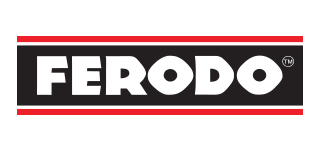 Ferodo
Ferodo engineering and production is supported by research, development and extensive testing, which means that you can rely on their quality control. Keeping their activities in-house means that Ferodo is one name that original equipment (OE) manufacturers and the aftermarket can trust to deliver every time. All friction parts are 100% in-house manufactured and as their plants produce and supply OE and aftermarket products, all customers benefit from the same quality standards. Ferodo plants work with the highest quality certificates associated with OE production (ISO, QS etc). All their pads are R90 compliant and go through extensive research, development and road testing to ensure safe, controlled and consistent braking. They make sure that every product meets OE quality standards – for all characteristics and in every condition.
http://www.ferodo.com/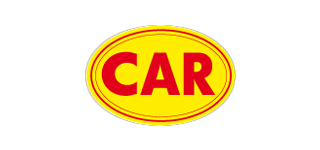 CAR
Their company was founded in 1964 as a mechanical workshop that subsequently expanded into hydraulic spares for brakes, initially with a rather small range of cylinders that was later extended in light of increasing demand from strategic customers in the automotive industry, in both the aftermarket and OEM segments. The company's product offerings now cover 95% of the automobiles and industrial vehicles currently on European and Asian roads. Nuova Tecnodelta's state-of-the-art facility features CNC transfers and workstations as theyll as CNC and multi-spindle automatic lathes, allowing for high levels of diversification and flexibility, as theyll as unparalleled reliability and quality. Nuova Tecnodelta is an Italian leading manufacturer of hydraulic spare parts for brake-clutch systems and transmissions.
http://www.nuovatecnodelta.it/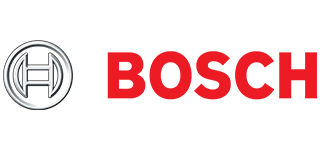 BOSCH
The Bosch Group is the world's leading supplier of technology and services. It employs about 401,300 employees worldwide (data as of December 31, 2021). According to preliminary figures in 2021, the company had a turnover of more than 78.8 billion euros. The group's activities are divided into four business areas: Mobility Solutions, Industrial Technology, Consumer Goods and Energy and Construction Technology. With more than 400 locations worldwide, the Bosch Group has been carbon neutral since the first quarter of 2020. As one of the leading ISPs, Bosch offers innovative solutions for smart homes, Industry 4.0 and related mobility. Bosch strives for a vision of mobility that is sustainable, secure and exciting. It applies its expertise in sensor technology, software and services, as well as its own cloud for the Internet of Things, to provide its users from a single source with connected solutions from multiple domains. The strategic goal of the Bosch Group is to facilitate connected life with products and solutions that either contain artificial intelligence (AI) or have been developed or produced with it. With innovative and inspiring products and services, Bosch improves the quality of life around the world. In short, Bosch produces "Technology for Life".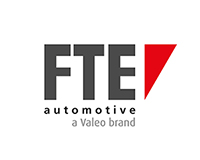 FTE
FTE automotive is not only a leading development partner and OE supplier to the international automotive Industry, but also a preferred aftermarket partner. They also apply the experience and expertise they gain from producing original equipment to their Aftermarket spare parts program. From clutch and brake parts all the way to brake fluids for passenger cars and commercial vehicles, they offer an extensive product range to FTE distributors and independent garages in 117 countries. They guarantee first-class product quality and support for service and repairs. Choose original spare parts and premium service from FTE!
www.fte-automotive.com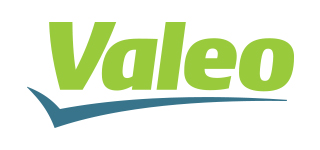 VALEO
Valeo is an automotive supplier, partner to all automakers worldwide. As a technology company, Valeo proposes innovative products and systems that contribute to the reduction of CO2 emissions and to the development of intuitive driving. In 2013, the Group generated sales of €12.1 billion euros and invested over 10% of its original equipment sales in research and development. Valeo has 124 production sites, 16 Research centers, 35 Development centers and 12 distribution platforms, and employs 74,800 people in 29 countries throughout the world.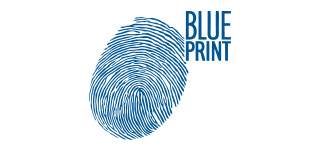 Blue Print
Blue Print is the right choice for quality replacement parts for Asian, American, British cars and light commercial vehicles. Blue Print provides the aftermarket with highly accurate components as theyll as technical and information solutions for more than 160 different product types. Each month up to 100 new products are added to the Blue Print range to support their 'First to Market' ethos; up to 60% of the requests generated from customer feedback through their electronic catalogue are converted into new Blue Print articles. Every Blue Print component is designed and manufactured to be a direct OE replacement and all products comply with the requirements of spare parts for vehicles in accordance with EU regulation No 461/2010; all products go through intensive testing to match OE specifications and standards.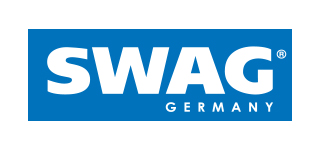 SWAG
SWAG replacement parts live up to their promise. For 60 years, they have demonstrated their commitment to the independent aftermarket by supplying it with quality replacement parts to OE quality. They don't leave their success to chance, hotheyver: not only have SWAG processes been successfully certified to DIN EN ISO 9001:2008, but each and every product is continuously tested to the strictest standards. Their range includes more than 22,000 car replacement parts for all renowned German, European and Asian vehicle types. Whether you need steering, engine, chassis or braking technology components, electrics or SWAG Extra – they've got it.
http://www.swag.de