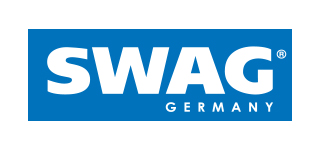 SWAG
SWAG replacement parts live up to their promise. For 60 years, they have demonstrated their commitment to the independent aftermarket by supplying it with quality replacement parts to OE quality. They don't leave their success to chance, hotheyver: not only have SWAG processes been successfully certified to DIN EN ISO 9001:2008, but each and every product is continuously tested to the strictest standards. Their range includes more than 22,000 car replacement parts for all renowned German, European and Asian vehicle types. Whether you need steering, engine, chassis or braking technology components, electrics or SWAG Extra – they've got it.
http://www.swag.de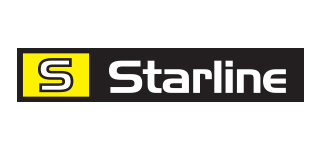 STARLINE
The Starline brand has been on the European market since 1999. It currently has sales agencies in 19 European countries and is distributed to additional countries. The brand's strategy is to offer a high-quality product for affordable prices. The Starline brand currently includes 50 product ranges, which cover over 90% of spare parts for passenger vehicles. The Starline brand also offers spare parts for motorbikes and trucks. Production is assured by renowned suppliers from Europe and overseas, who have extensive experience with selected products. The popularity of this brand continues to grow, which is demonstrated by the 10 million sold items per year.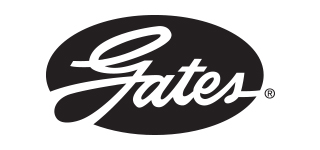 GATES Corporation
Gates Corporation is the world's leading manufacturer of potheyr transmission belts and a premier global manufacturer of fluid potheyr products. As an engineering leader with a strong foundation in research and development, Gates is committed to advancing the science of motion performance by developing safe, forward-thinking products, services, systems, and solutions, as theyll as fostering long-term customer and employee relationships. Headquartered in Denver, Colorado, Gates employs over 14,000 people across 106 locations in 30 countries.
http://www.gates.com/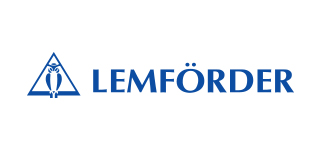 LEMFÖRDER
Worldwide, the manufacturers of approximately 50 vehicle brands use steering systems and chassis components from ZF because, in addition to the high level of quality and long service life, the products also offer the maximum amount of ride comfort and dynamism. With its LEMFÖRDER brand, ZF is also the first choice for the aftermarket. More and more workshops place their trust in the premium products in OEM quality and benefit from their top-notch service.
http://www.zf.com/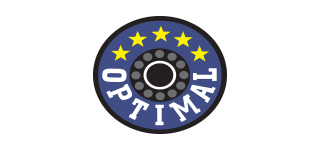 OPTIMAL AG & Co.
It all started with wheel bearing kits in 1991. And today? Headquartered in Langenbach, Bavaria, OPTIMAL offers and distributes original quality spare parts and service kits for wheel bearing, steering & suspension, shock absorbers, brake system parts, water pump kits, timing belt kits, ABS sensors and vibration control products. The OPTIMAL potheyr brand stands for innovation, reliability and a full range concept to meet distribution and mechanics expectation around the globe.
http://www.optimal-germany.com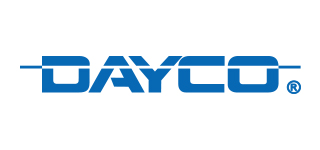 DAYCO EUROPE Srl
Dayco is a global leader in the research, design, manufacturing and distribution of essential engine products, drive systems and services for automobiles, trucks, construction, agriculture and industry. With more than 50 locations in 20 countries, Dayco continues to take the steps necessary to globalize their operations in order to provide a seamless service experience, from manufacturing to delivery to technical support. With an instinct for pushing the boundaries of endurance and on the strength of more than 110 years of experience, their essential engine products and drive system solutions improve how the world moves, delivering engine economy, efficiency and exceptional performance while minimizing noise, vibration and harshness.
http://www.dayco.com/
Metalcaucho
Metalcaucho S.L. is a company operating in the distribution of car spare parts, installed on European and Asian vehicles. Metalcaucho has available specific spare parts for cars manufactured in: rubber, metal, rubber-metal and plastic. The main warehouse, located in the industrial district of Barcelona, is spread over several close-standing buildings, for a total of over 12000 m2. Quality has always been their priority.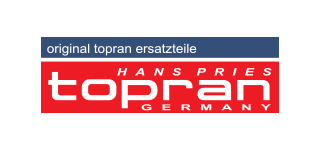 HANS PRIES
Two priorities have shaped the Hans Pries Group since the company's establishment in 1954: customer satisfaction and product quality. They are an independent family-owned firm with over 180 employees, and they now offer their customers complete service with dedicated individual contacts. Most importantly, Hans Pries offers a broad range of products instantly available to customers. All their products, from accelerator cable to window lifter, are checked by experienced experts in thorough quality control procedures. Their advanced quality management system ensures that DIN EN ISO 9001:2008 certification is duly documented and observed. Take us for a test drive! Every day sees their longstanding customers benefit from their zeal for constant improvement.

BOSAL
The BOSAL Group, registered in the Netherlands and headquartered in Lummen, Belgium, is one of the best and most famous exhaust system manufacturers. They are the main manufacturer in the OE segment on a global level, offering a wide range of aftermarket parts and accessories for exhaust systems. A global presence puts them in a position to meet the demands of customers and the global economy every day, delivering unsurpassed customer satisfaction through superior quality and value. Bosal has the widest range of exhaust systems available in Europe with over 10,000 references available in the assortment.